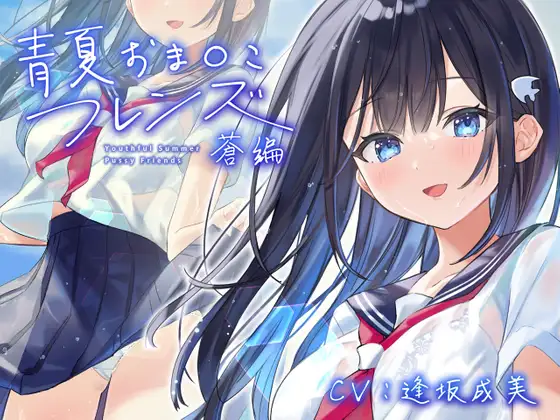 INFO
Title : [ENG Sub] Blue Adolescence pussy friends: Aoi episode (Foley Sound)
Developer: 青春×フェティシズム
Work format:
Voice / ASMR
File Format: MP4 / MP3 , FLAC
Illustration: ぬこぷし
年齢指定: 18禁
Voice: 逢坂成美 , CV: Narumi Aisaka
File Size:   6.21 GB
Release date: 2021-07-17
https://www.dlsite.com/maniax/work/=/product_id/RJ335202.html
DESCRIPTION
Things We Put Extra Care For Youthful Summer Pussy Friends!
The summer of adolescence that you experience only once. "Aonatsu"!
We'll deliver to you the bittersweet feelings of youth, and plenty of eroticism!

As was the case with the "On Duty" series,
all audio in this work was recorded in a binaural format, and utilizes Foley sound.
We aimed to create a sense of presence that would allow you to feel like you are spending a youthful summer with the heroine.

The presence of summer, and the breath of a young girl.
An atmosphere so strong that it feels like you're really there. The closeness you feel with the heroines.

A new series from Aoharu x Fetishism. The second entry: Aoi
A bittersweet and lewd story of a boy and two girls in puberty.

We hope you enjoy this one as well.
Screenshots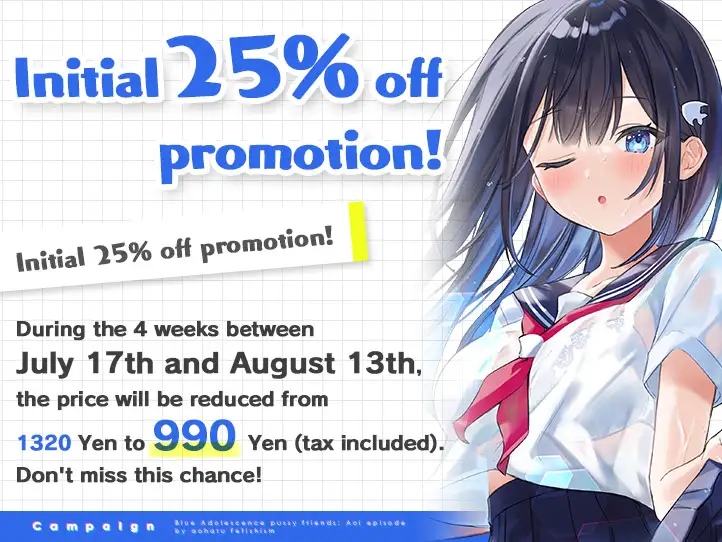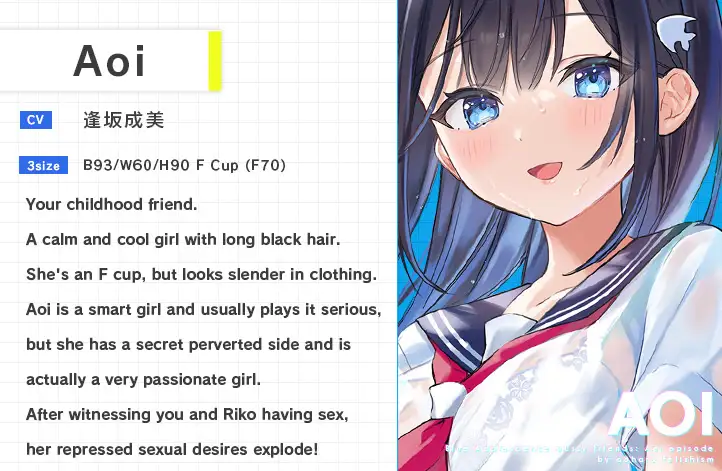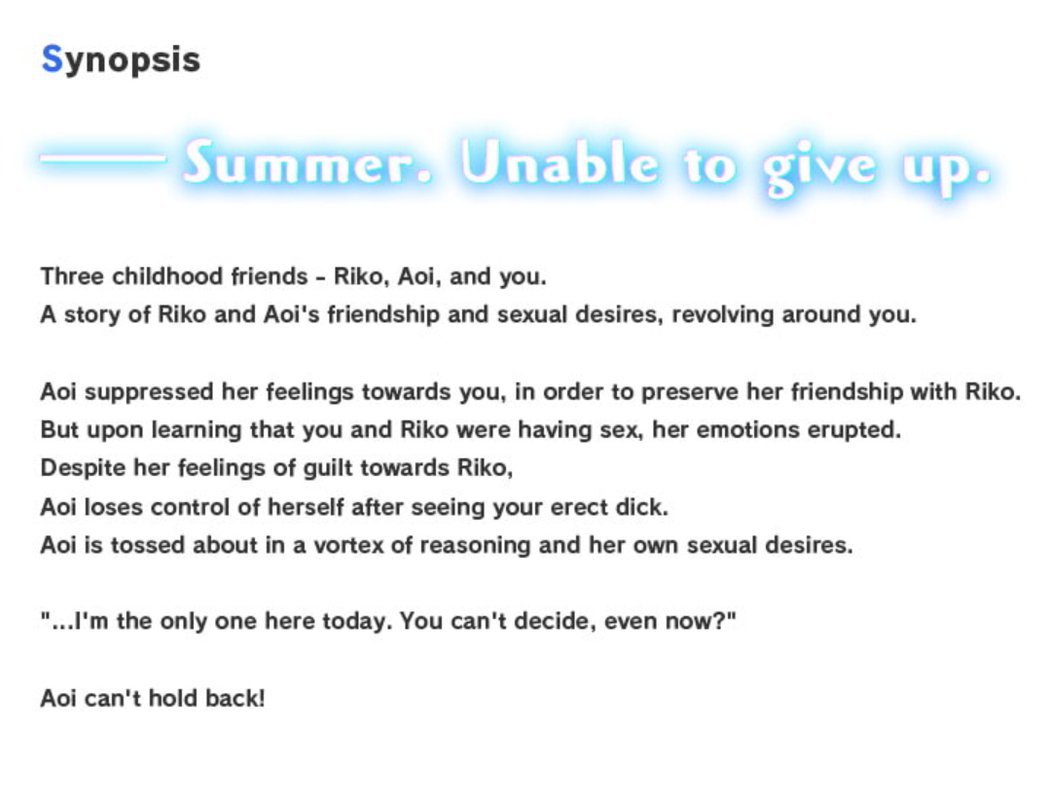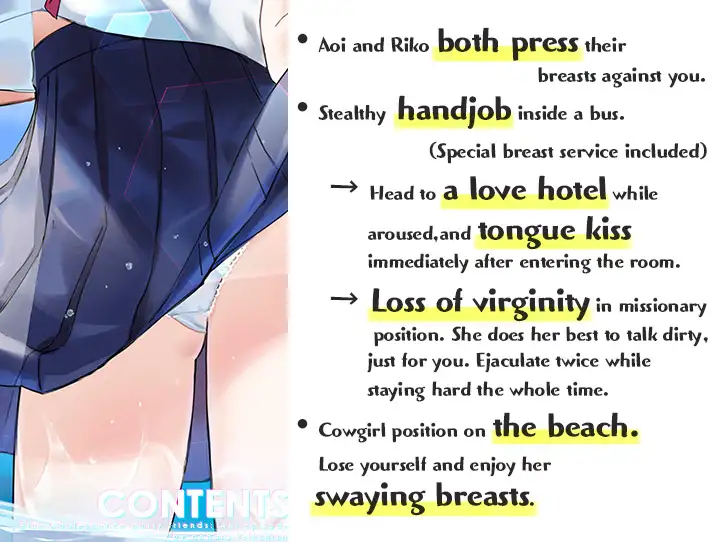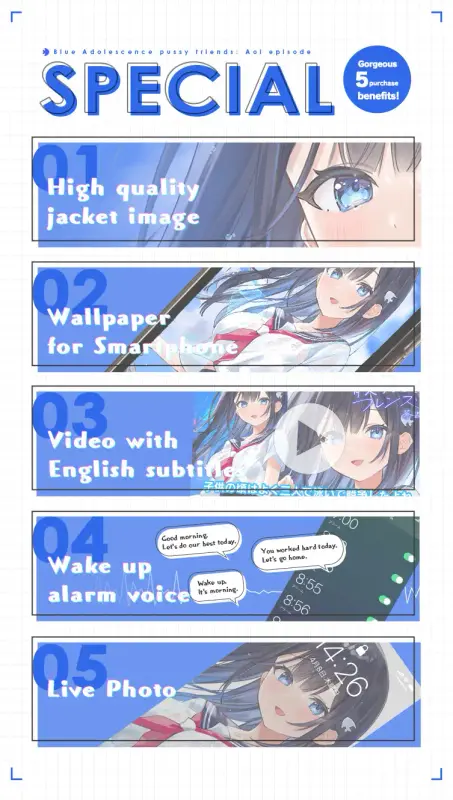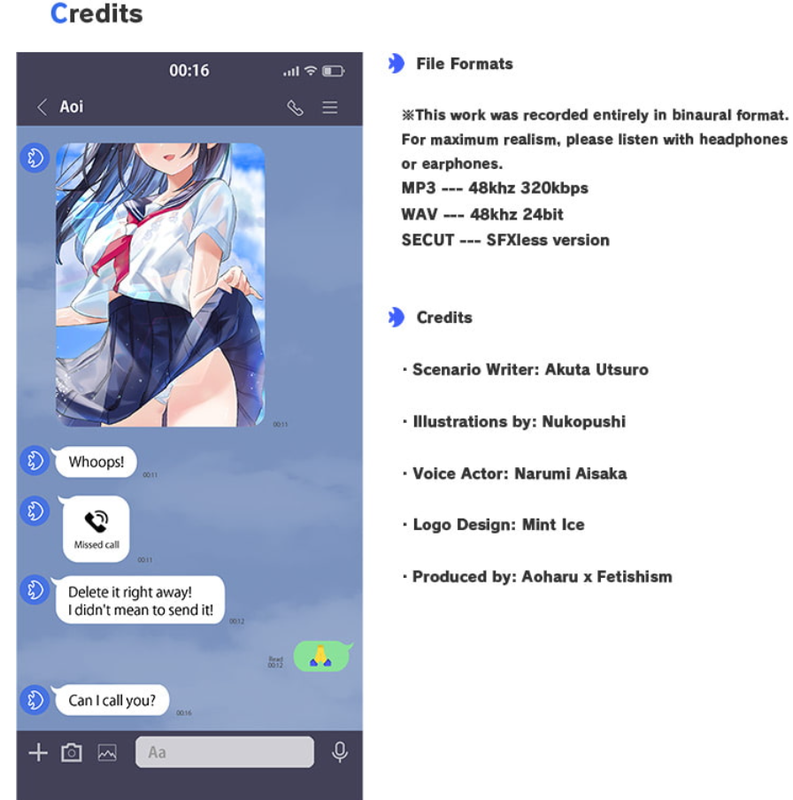 DOWNLOAD LINK