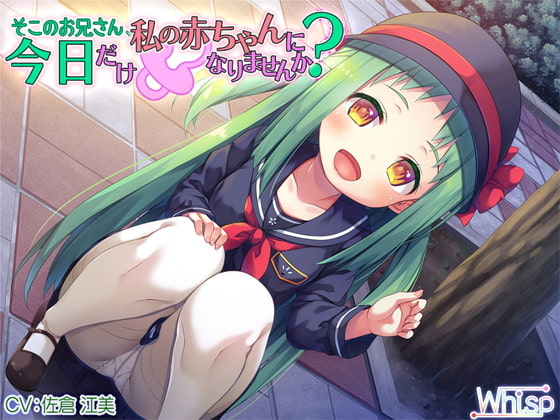 INFO
Title : [ENG Ver.] Hey Mister, Want to Be My Baby for a Day?
Developer: Whisp
Work format:
Voice / ASMR
File Format: ブラウザ専用 / WAV / MP3 / MP4
Illustration:  Asanoha
年齢指定:  18禁
Voice: Serina Mizunami (CV: Emi Sakura)
File Size:  3.10 GB
Release date: 2020-11-04
https://www.dlsite.com/maniax/work/=/product_id/RJ305787.html
DESCRIPTION
作品紹介
*This is the English version of "Hey Mister, Want to Be My Baby for a Day?" (RJ229357) and contains overlapping content.
*This version features Japanese audio with English subtitles.
You get home, go to bed, wake up, and go back to work…
You can't take it anymore. You just want to disappear somewhere…
Have you ever felt like this?
Well, what if a younger girl comes to stay with you? And what if she says she'll take all that stress,
all that anxiety, and get rid of it completely, leaving you refreshed…?
What would you do?……
A binaural audio drama for all you hard workers out there waiting for salvation!
When you hit rock bottom, the only way to go is up! When you absolutely can't bear the pain anymore,
just let out a shout and an angelic girl will appear to care for all your needs!
First she'll start with some soothing ear cleaning…
Next, kisses filled with love on your mouth, cheeks, and right in your ears…
Then she'll tease your dick with her underwear…
And finally, she'll treat you just like her own baby, and make totally sure that you cum…
This is your reward for working so hard!
[Features]
1) A soothing loli voice, babyplay, and forced ejaculation! First she's sweet, then she spoils, and
in the end she squeezes you dry… There are lots of delicious situations for you to enjoy,
so pick whatever play you like!
2) A loli is the cure for what ails you! Ear cleaning, kissing, and more! You may be out in the world, but
still deserve some motherly healing. The heroine will be your kind, accepting mommy.
3) Your loli mommy's voice is provided by popular voice actress Emi Sakura!
She provides sighs, sucking noises, and all the motherly attention you could want.
Enjoy her skillfully soothing whisper voice…!
Character:
Serina Mizunami
(CV: Emi Sakura)
A young girl who's picked YOU up.
Both her parents work, so she's often home alone at night.
Because of that, she's good at all kinds of chores. Her new hobby is
coming up with even more ways to soothe. She's devoted, and feels compelled to help people in trouble
until they're all better. She's more mature than her classmates and tends to worry, particularly
about her chest. She likes cute underwear but isn't confident that it suits her.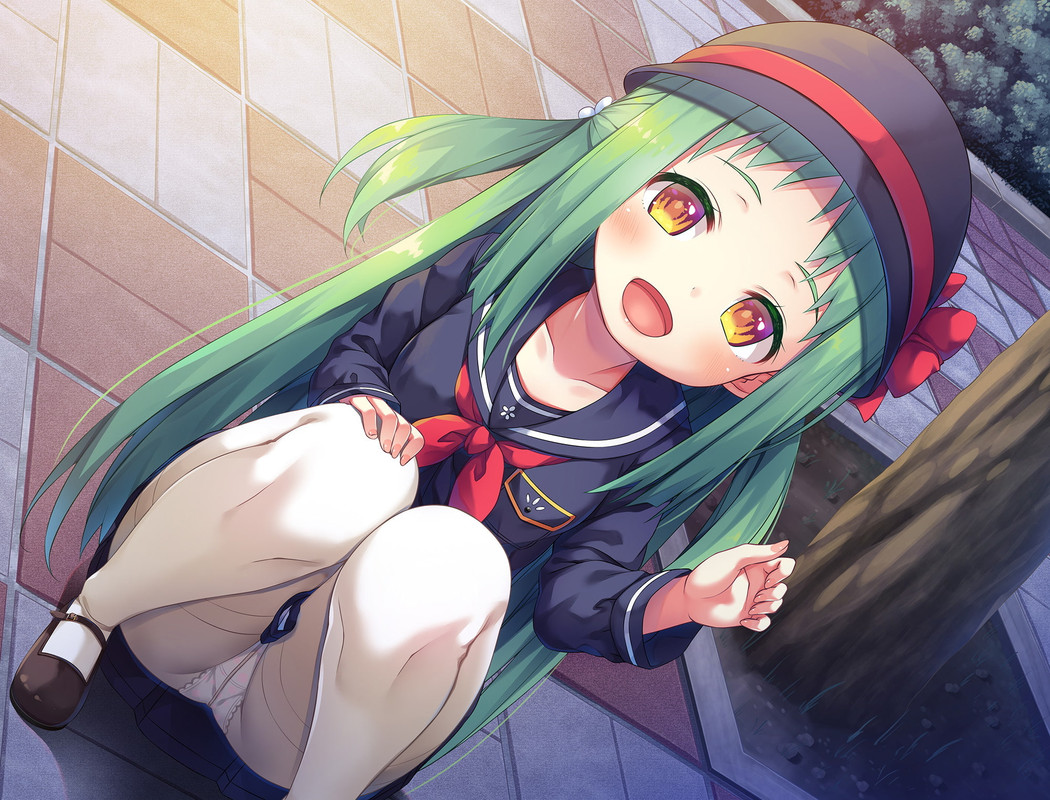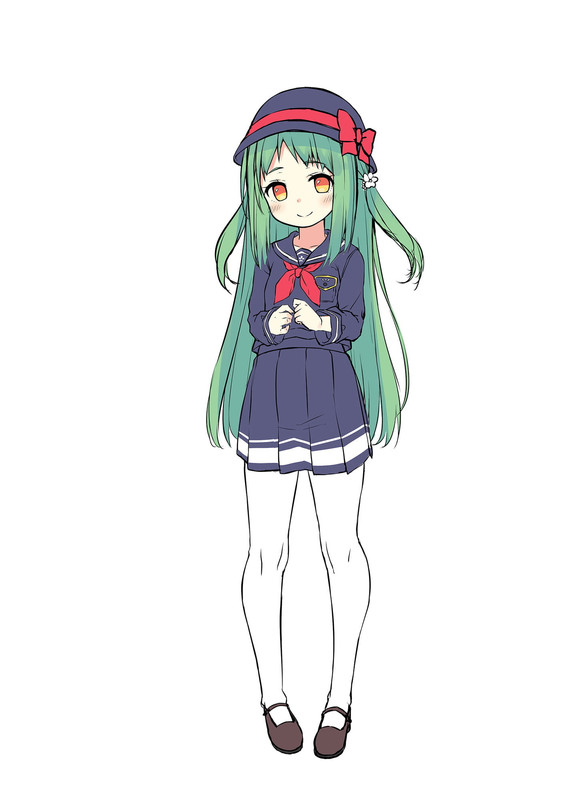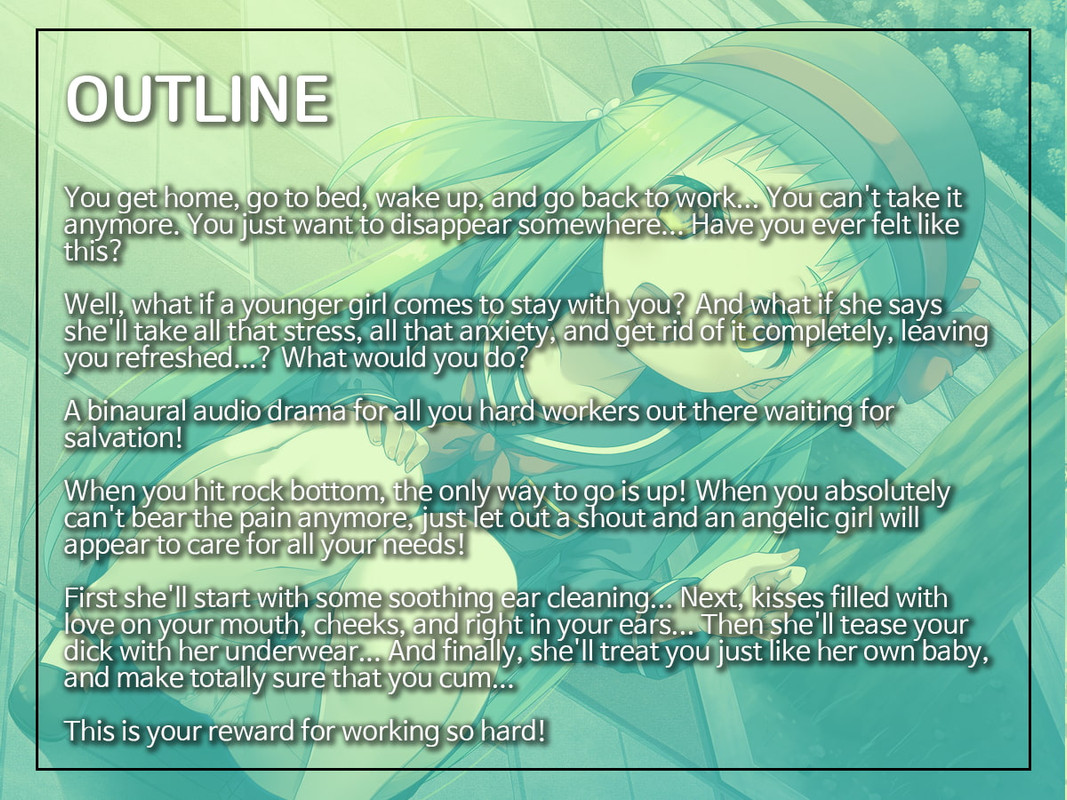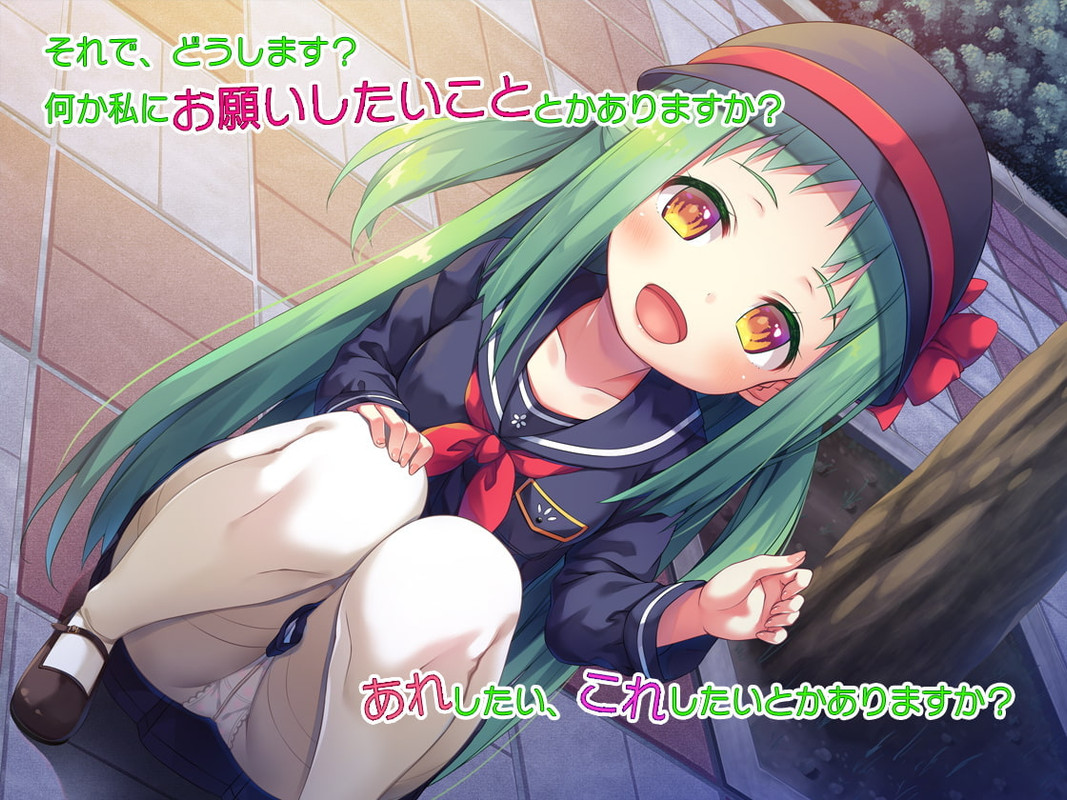 DOWNLOAD LINK [Own Bought]