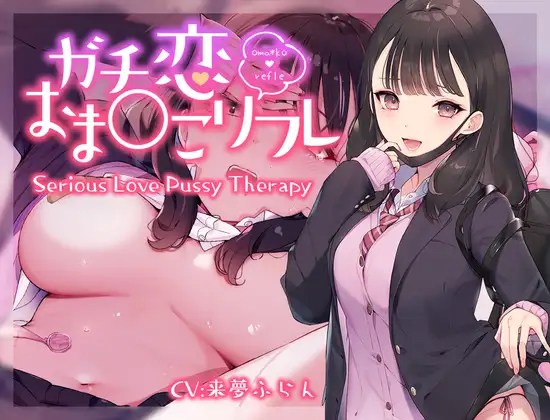 INFO
DESCRIPTION
Concept
We don't need the springtime of youth.

"Real Love Pussy Therapy" is dedicated to the adult listeners who felt a pinch of sadness after listening to the Pussy Duty series.
Its goal is to bring happiness to the "current you", the "you of the present".

The shining period of youth.
School days where you wore a uniform, and every day was fun.

Even if you never had that experience, it's okay.
Even without the springtime of youth, this ideal girl will be by your side.
It's okay if you've never dated a girl.
This girl doesn't mind your lack of experience, and will accept you as you are.
She'll teach you everything there is to know about girls,
in order to help you build confidence.
At first, she teasingly tells you that "serious love is against the rules" and keeps her distance,
but it won't take long for her to fall head over heels for you.

She wants to do naughty things with the "current you", as you work hard in your current life.
She wants to reaffirm "current you" as you are, with sex.
She wants to teach you about how gentle, soft, and naughty girls are, starting now.

"Real Love Pussy Therapy" is a sexy story of comfort and happiness.
A gift for you, for doing your best on your own up until now.
Content Warning!
This work's heroine, Mia, is experienced in sex. She's not a virgin.
She decided to give real pussy therapy a try,
to teach virgin men how good a girl can make them feel.
Mia is an expert, and will make sure to give you the best experience possible for losing your virginity.

Please be aware of this before listening, if you don't like that sort of content.
The trial version includes one full track, so please listen to that first.

However, that said,
Mia has never experienced "serious love".
Her heart is still pure, and doesn't belong to anyone.
She tells you that "serious love is against the rules", but… As you know, this is an Aoharu Fetishism work.
There's sure to be a lewd happy ending waiting for you♪
Screenshots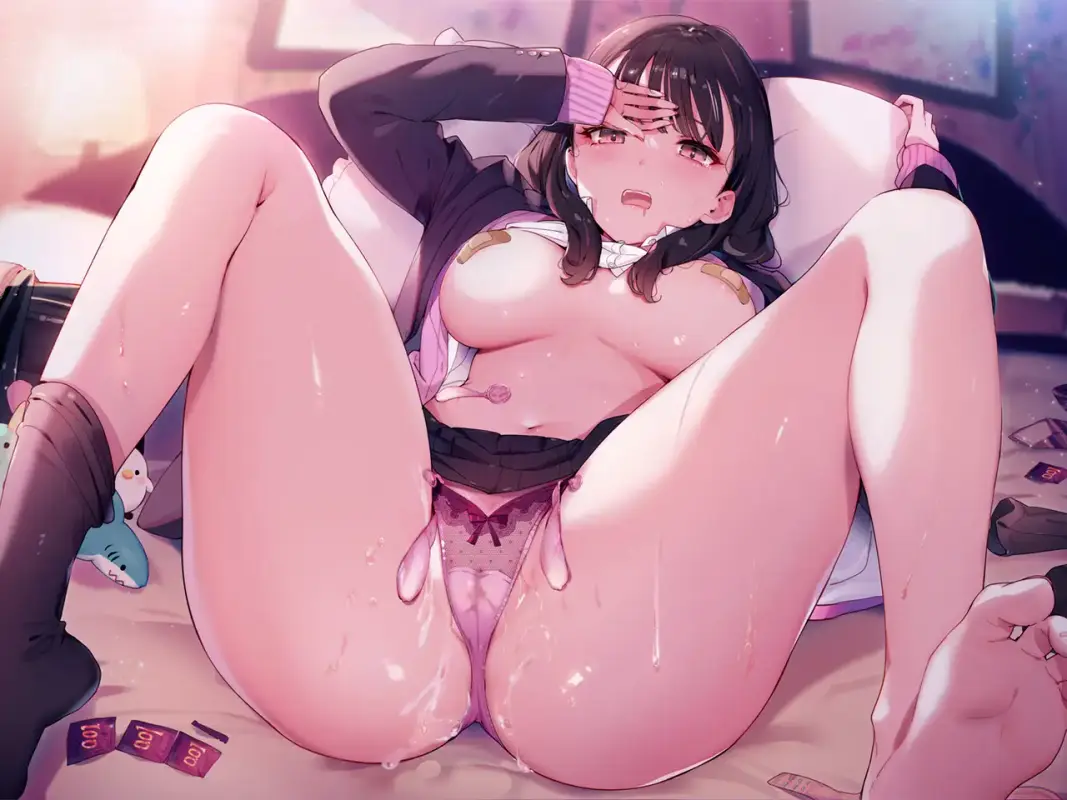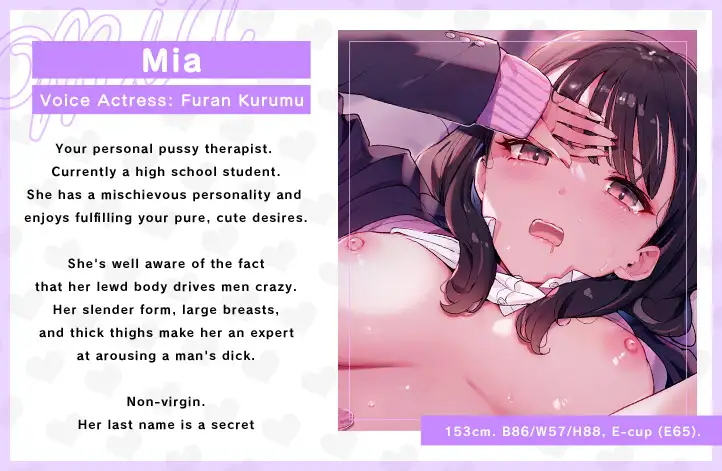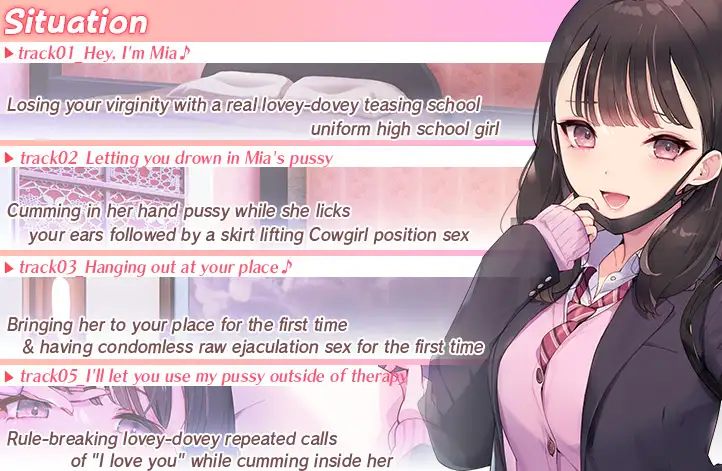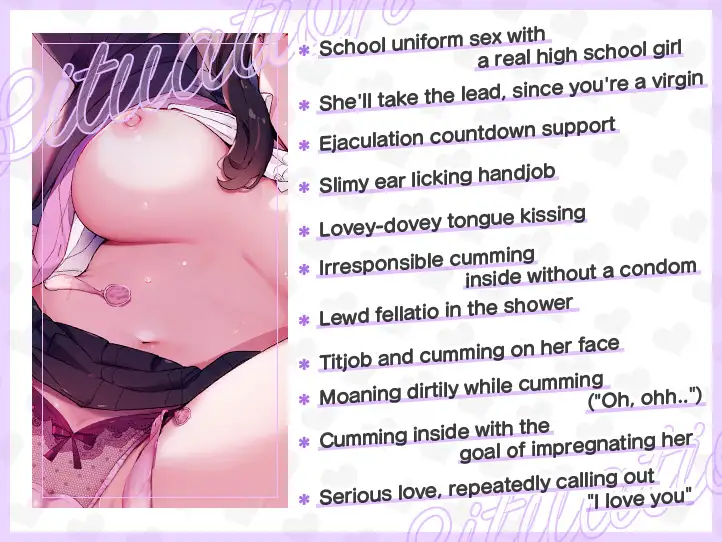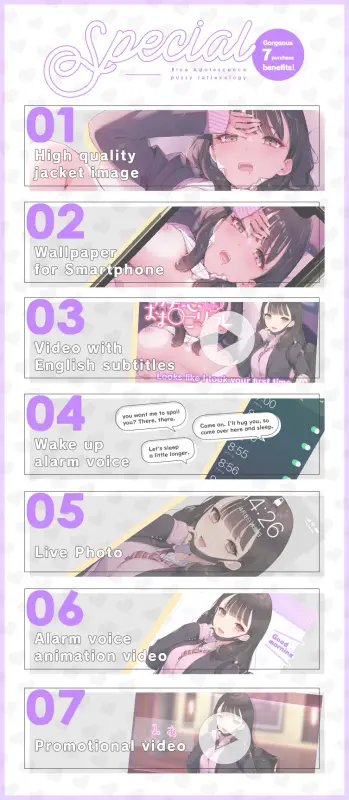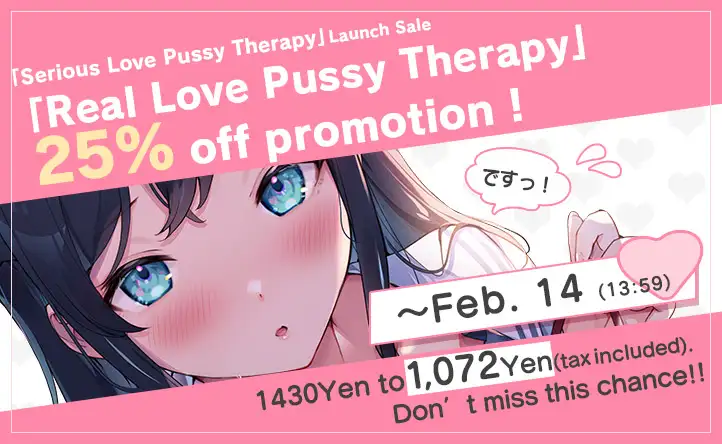 DOWNLOAD LINK